Rewilding
'Rewilding is the large-scale restoration of ecosystems that seeks to reinstate natural processes, allowing them to shape the landscape and the habitats within.' (Rewilding Britain).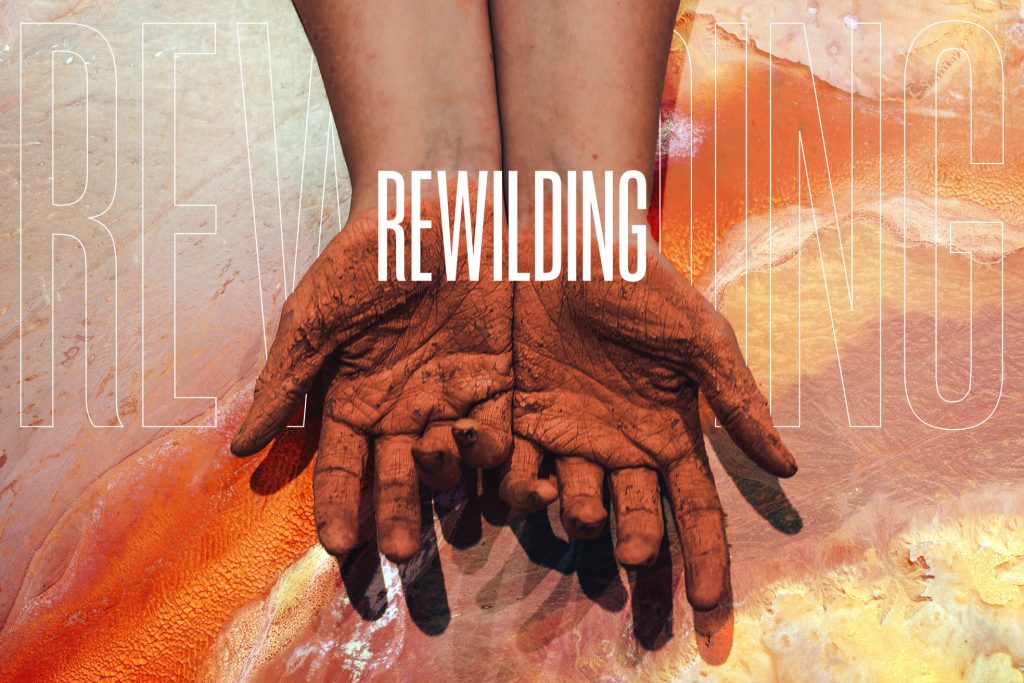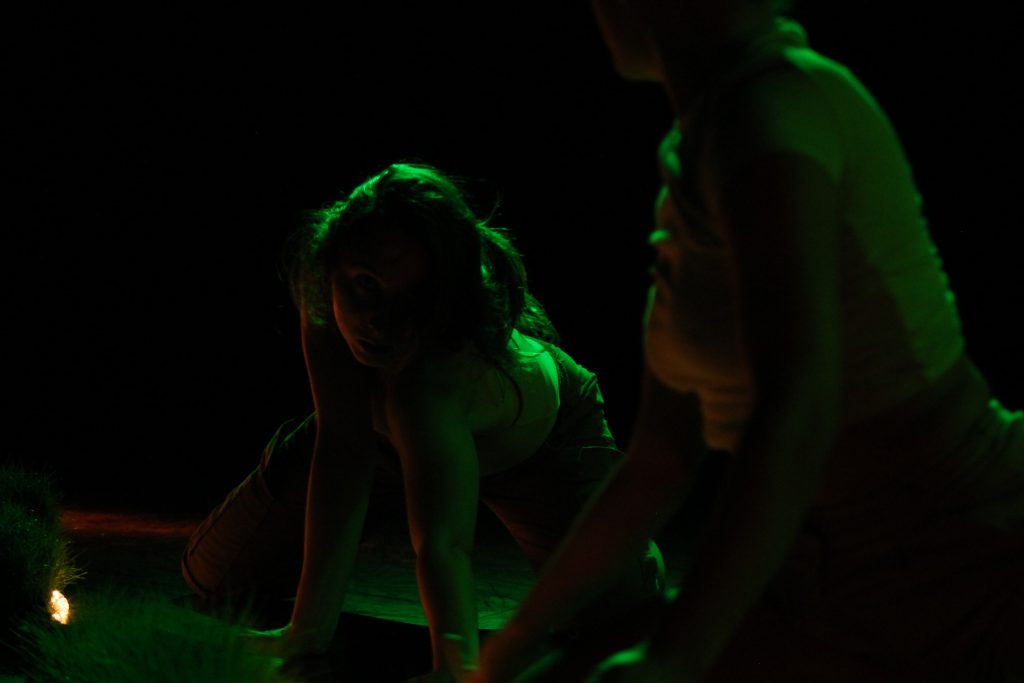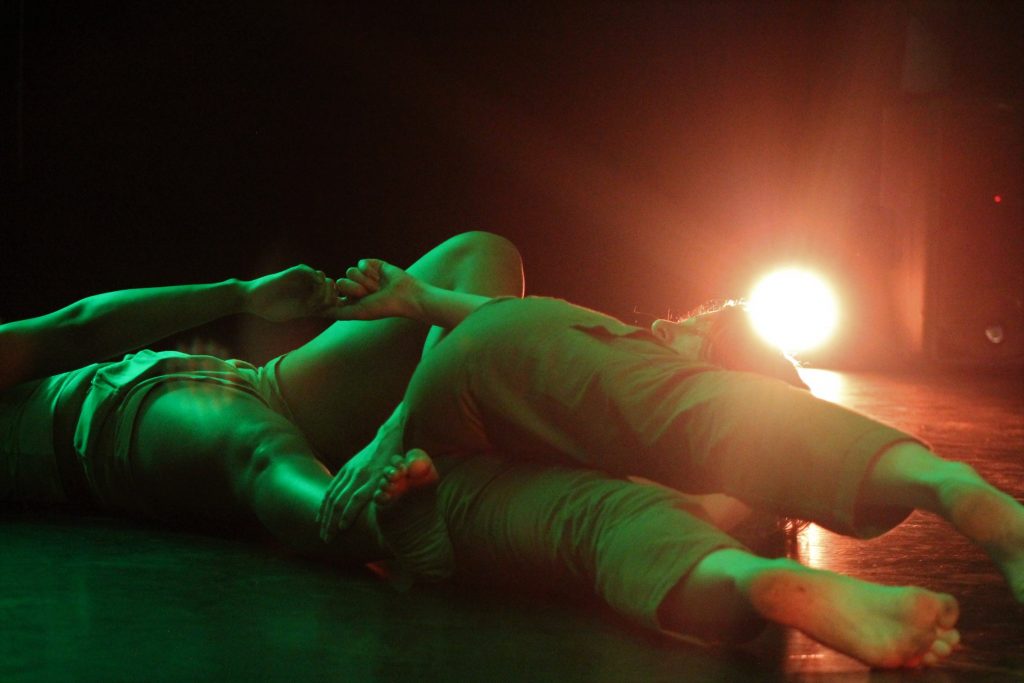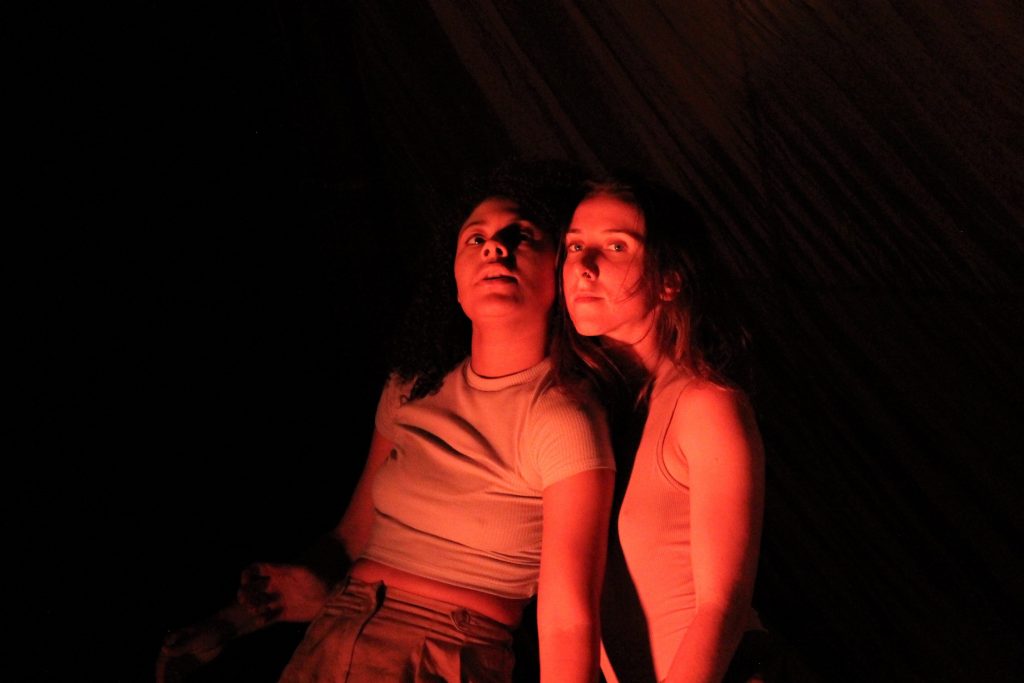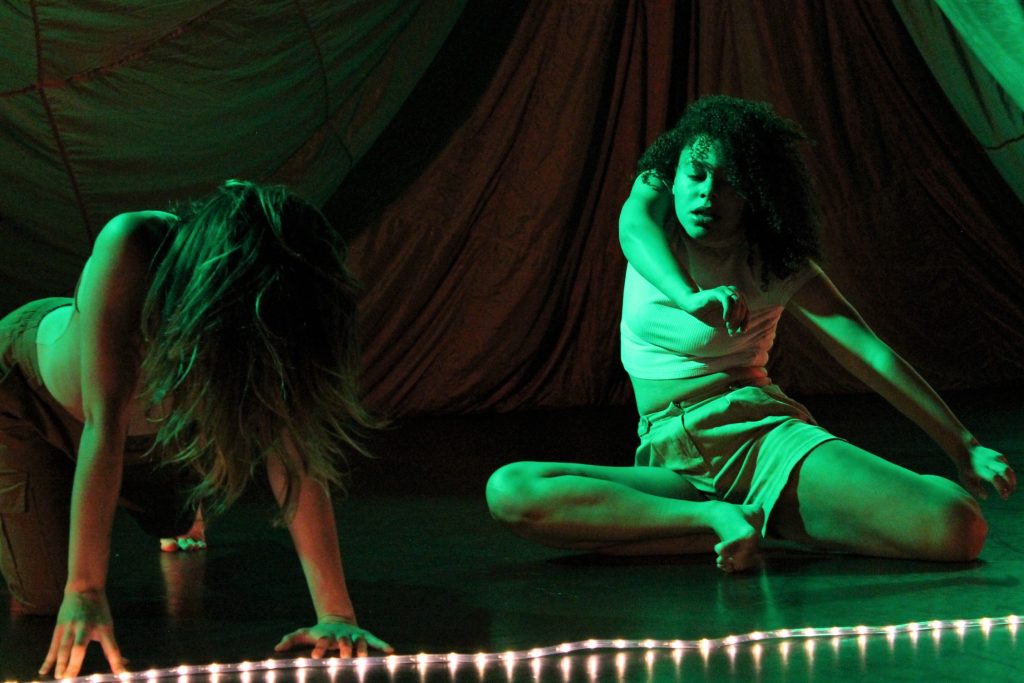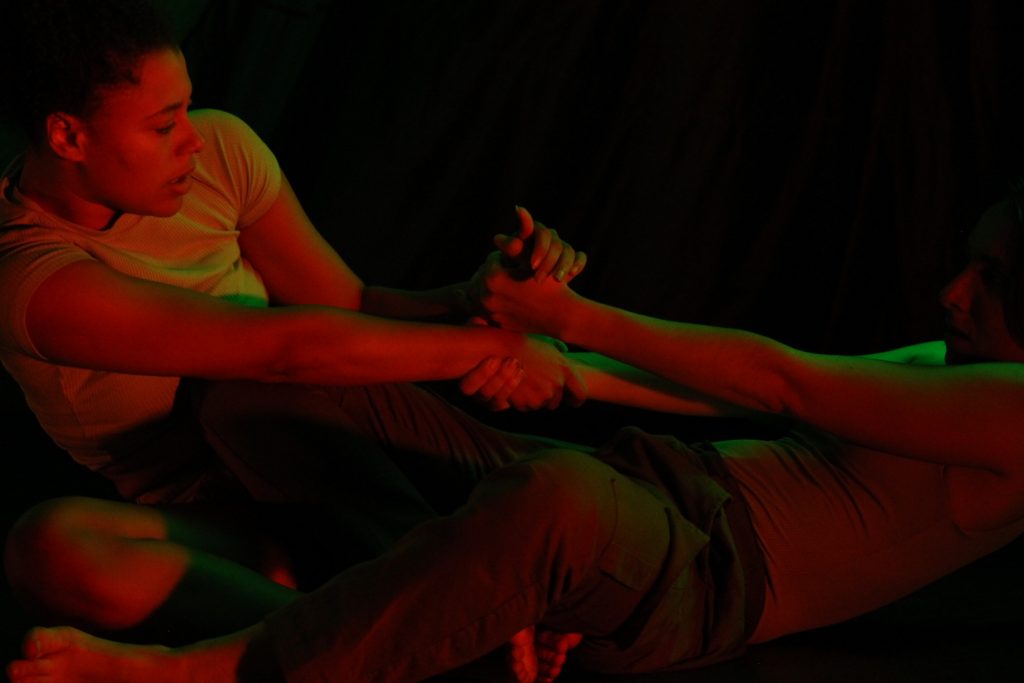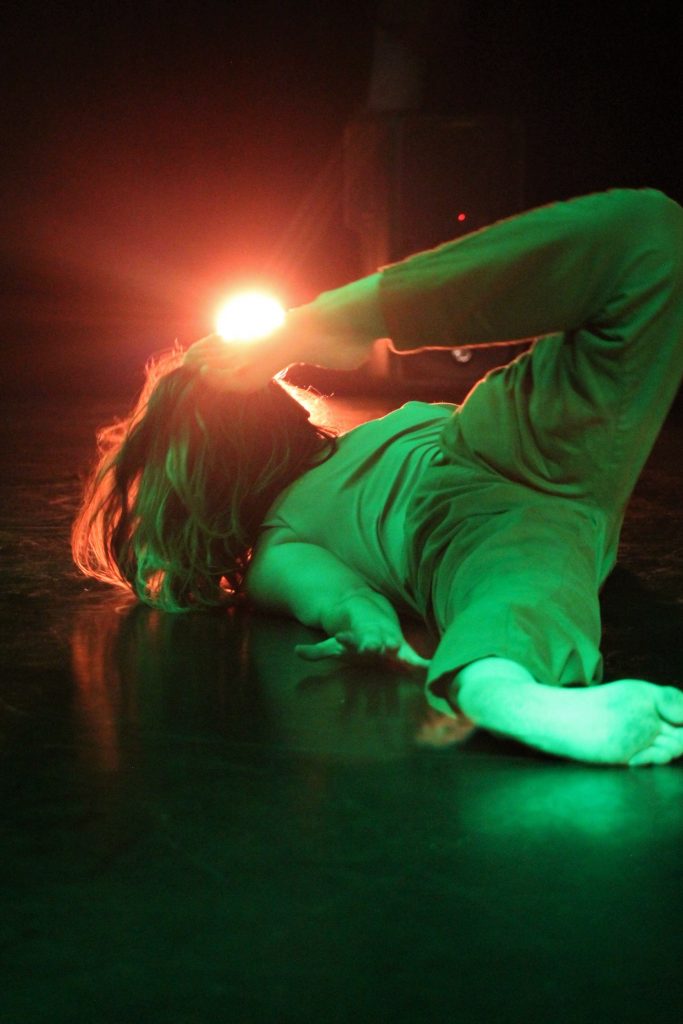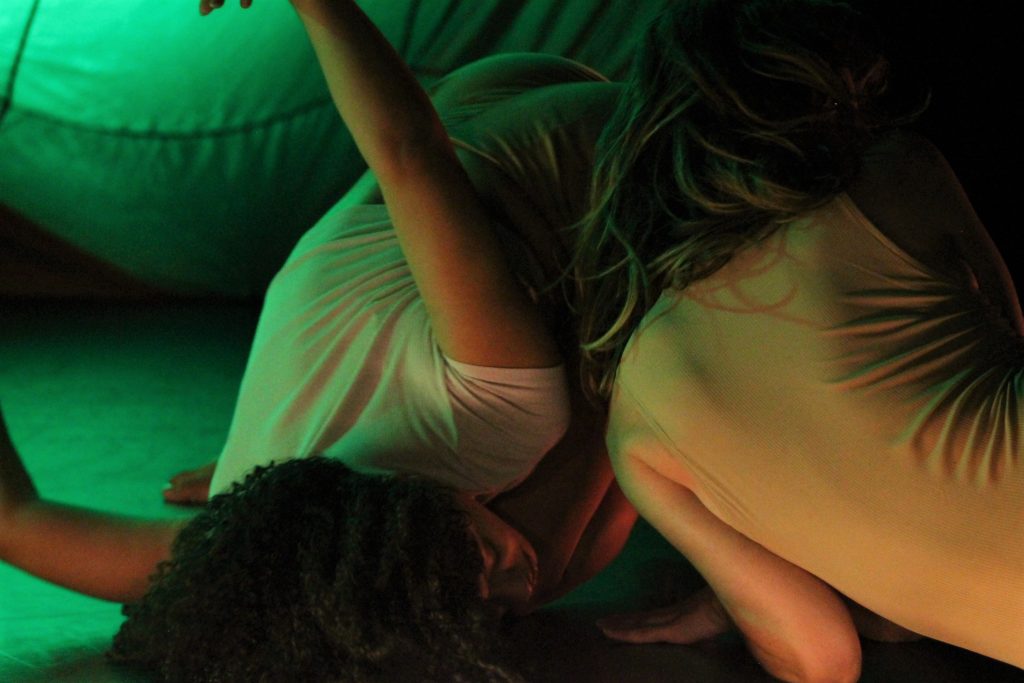 Rewilding is an improvised duet devised and choreographed by myself, with the collaborative input of the two dancers Stephanie Donohoe and Alexah Tomey-Alleyne. The piece explores how we can access the notion of Rewilding through reconnecting to the body and beginning a restoration of the physical human ecosystem. The work examines the practice of Rewilding as a way of navigating the unknown future this generation are facing.
As part of the process the dancers connected to intuition, perception, impulse and skin both in themselves and each other; exploring our complex connection to the natural world and how we might begin to repair or deepen that connection once more.
The main question underpinning this work is:
• 'How can the body be used as a landscape for Rewilding?'
The work is also shaped by larger environmental concerns, understanding how dance can be a way to ready ourselves for the dramatic ecological shifts that will only continue to worsen until radical cultural shifts begin to take place. If, as a species, we continue down this unsustainable pathway, how can I move forwards in life towards a future that may not exist?
Perhaps by applying this to the landscape that we inhabit every day we can begin to counter these ecological problems, readying the individual for change.
The work is immersive in nature with the set design and musical accompaniment drawing the audience in through the hypnotic nature of the work moving alongside the dynamic soundscape. All these elements combine together to engage the audience in a very physical movement work that unfolds before them.
Video documentation available on request