Facilitating
Facilitating movement and dance classes with a strong improvisational, somatic and creative pedagogic practice.
Through her teaching practice Lauren creates an environment that facilitates personal growth, bodily understanding and encourages risk taking through movement exploration.
Lauren is an associate lecturer in dance at the University of Worcester on the community and applied practice course.
Read about:
Methodology
Research
Principles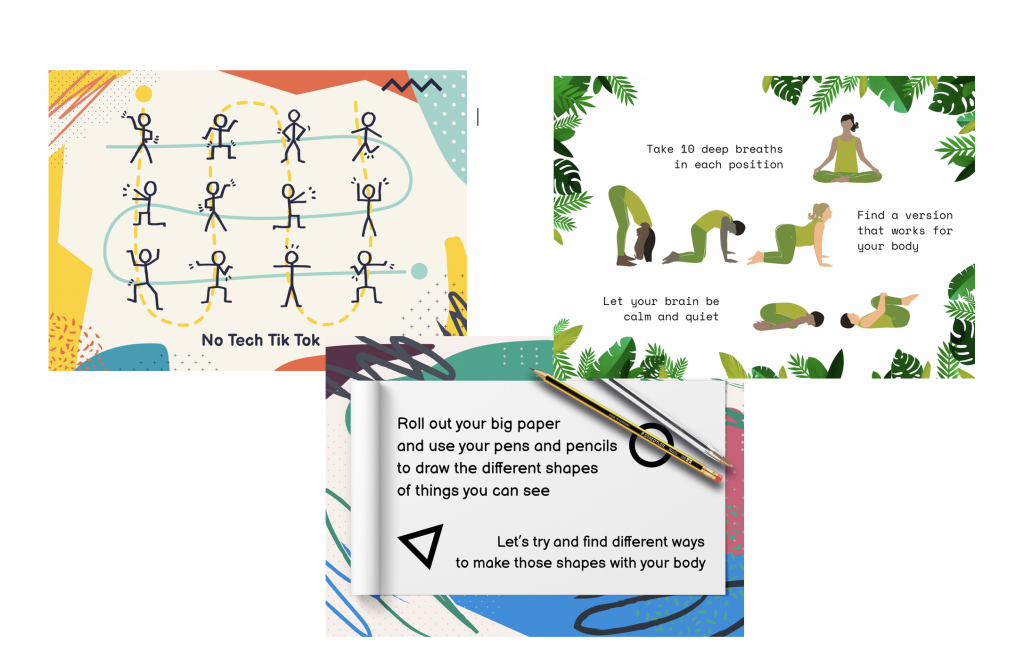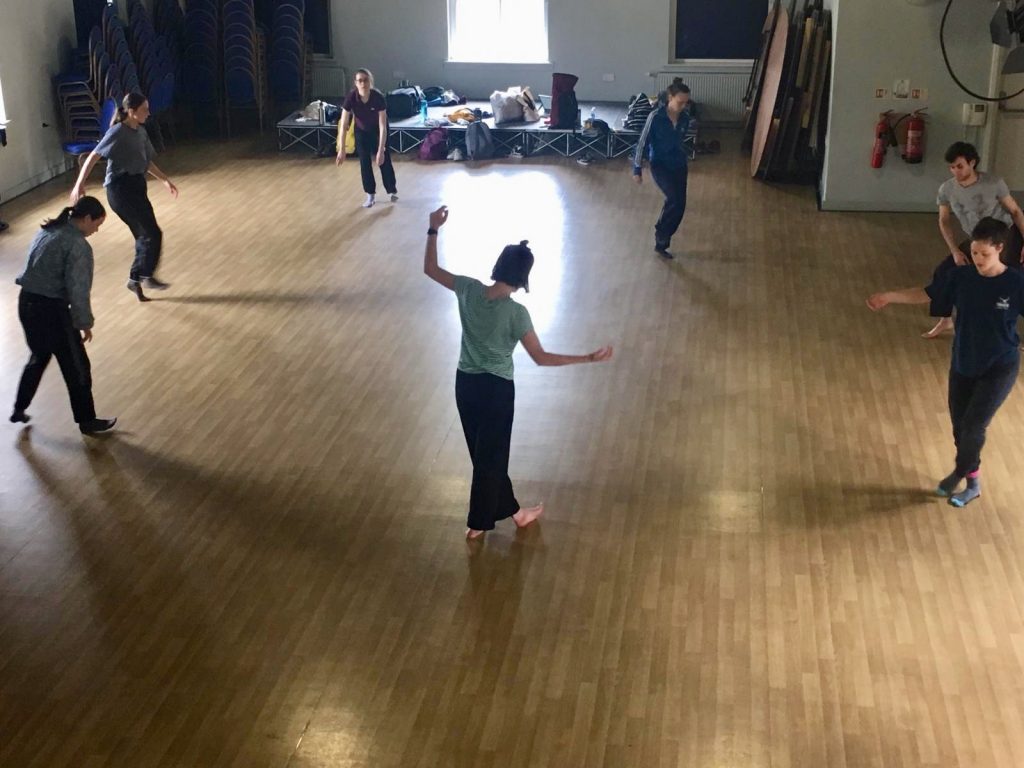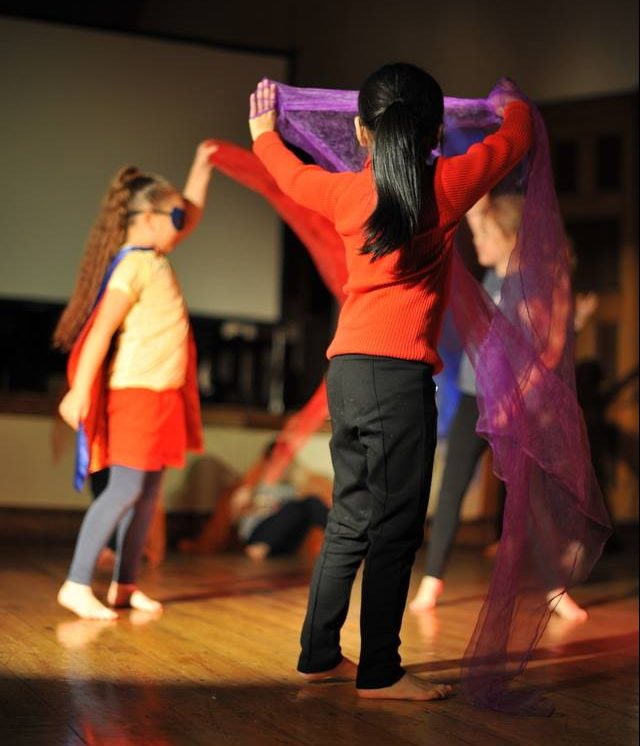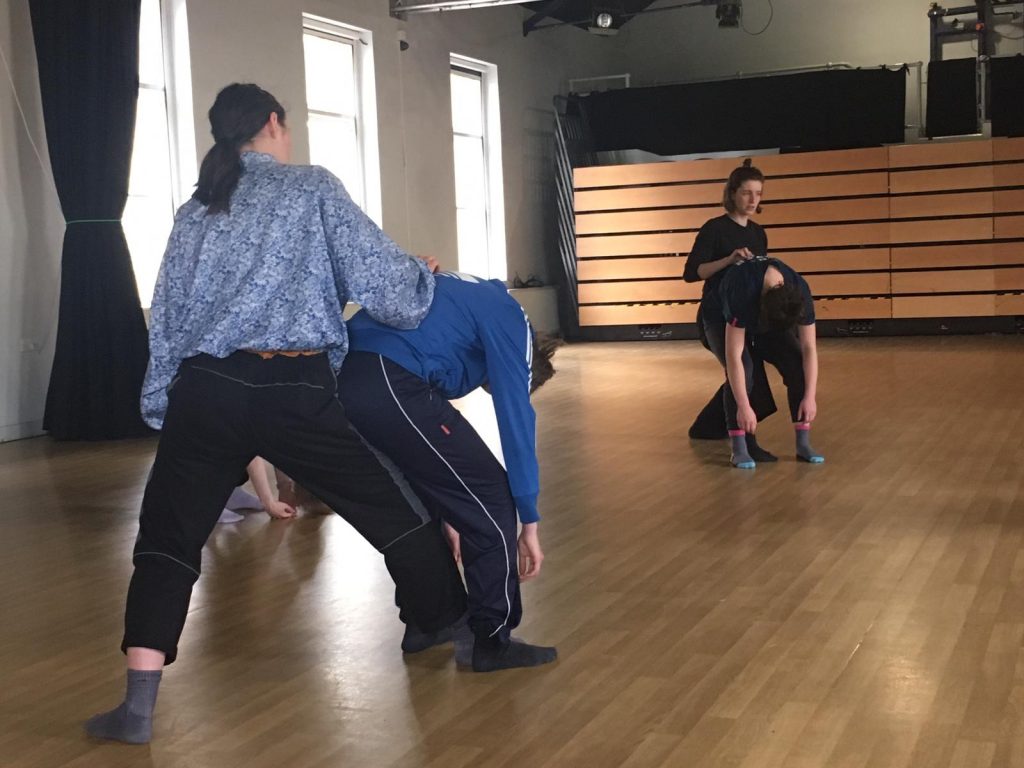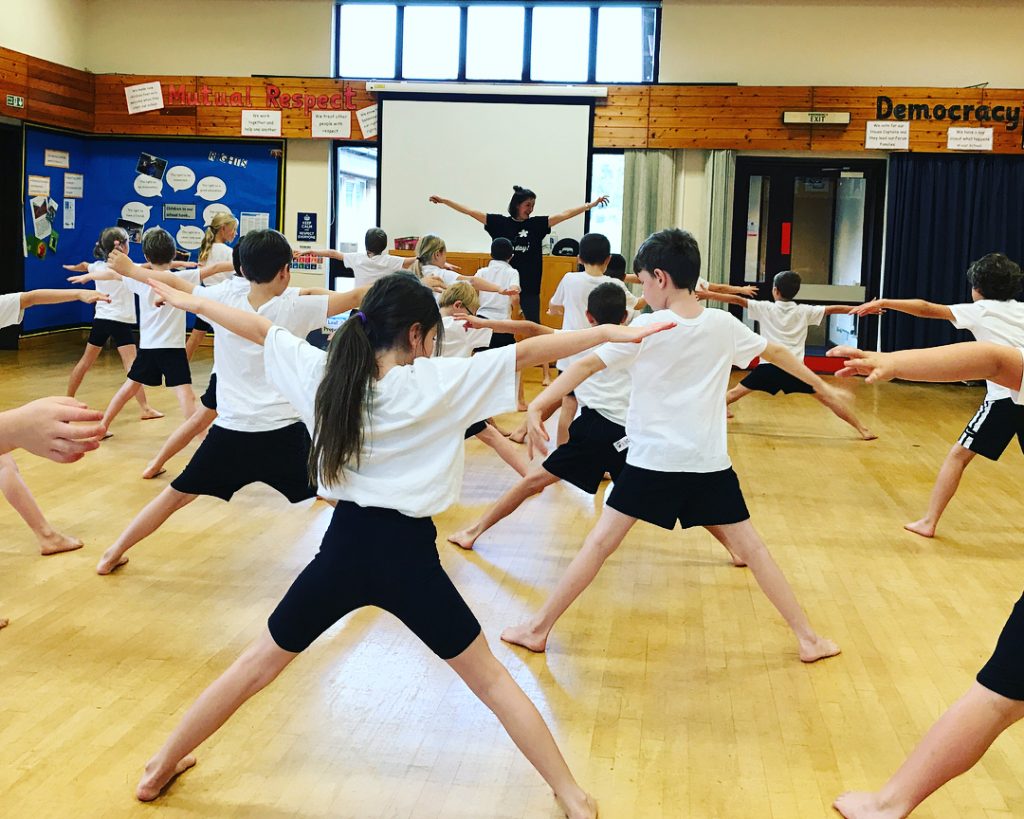 Methodology
It is important for me to facilitate an environment for embodied knowledge to be understood, develop non-hierarchical structures and create a space where everyone is valued and growth can take place at varying rates.
It is important for me to cultivate a feminist pedagogy with a strong connection in the somatically informed education of dancers. With its roots firmly planted in self-awareness, self-knowledge and the importance of learning from the inside out; this pedagogy enables a deep listening of our unique bodies to occur. It then uses this listening as a means to generate understanding and knowledge; placing value on the individual experience.
Research
During my MA Choreography programme I completed a research proposal and respective inquiry entitled;
How can utilising a somatic dance pedagogy facilitate a learning environment where students are able to gain deeper understanding of their bodies during movement practice?
This research proposal formed the basis for her teaching enquiry later that year creating an in-depth analysis of the integration of somatic practices into teaching principles.
For me, a key aspect of the practice is establishing an environment that addresses peoples uniqueness and generating systems that can allow new discoveries to be made. Facilitating a class where you can connect to yourself as a mover in whatever way is needed in that moment and feeling the freedom to be able to do that.
This is applicable to any group that I teach; my practice can span all ages and abilities because the principles are deeply embedded in me as a facilitator. The practice moves beyond 'professional' and 'unprofessional', 'trained' and 'student' and sees the person for their embodied intelligence and individual moving body.
Pedagogic principles
To develop a safe and supportive environment in which everyone's contribution is valued
Endeavouring to be as consistent as possible in my approach and emotional responses to enable a regularity and steadiness in my facilitation.
To recognise every individual as a body of knowledge with differing perspectives that can be continually learnt from.
To ensure my role is to guide and facilitate a process in which everyone feels valued.
To provide a space where everyone's voice is heard and respected; cultivating the ability for all to contribute.
I also specialising in providing accessible, fun and creative sessions that build confidence, creativity and engagement in dance. I have vast amount of experience of working within community settings with people of all ages as well as facilitating creative dance in a school setting.​ These sessions can be delivered as a one off workshop or on a more long term basis with youth, community, school as well as professional level groups.
I lead release based movement sessions at professional level with a strong influence from somatic practices, improvisation and contact work. These classes take influence from my explorations into the body during improvisation and how we can find fluidity and ease when moving. These sessions can also focus on more specific release techniques in order for the mover to find the most efficient and pleasurable way of moving for their body.
Other Qualifications
CPD
Early Years Dance Transports CPD, Yorkshire Dance, 2020
Arts Award Discover & Explore Adviser Training, 2020
Dance and Somatic Practices International Conference, University of Wolverhampton, 2019
Therapeutic Dance CPD, Dancefest, 2016
Updated DBS check
Full clean driving licence and car
Public Liability Insurance
TQUK Level 3 Award in Emergency First Aid at Work (RQF)
CACHE Level 2 Certificate in Awareness of Mental Health Problems