In A Landscape
In a Landscape; a unique collaborative performance commissioned as part of International Dance Festival Birmingham.
Incorporating the otherworldly sculptural forms of Shun Ito, the music of Ex-Easter Island Head and a cast of dancers under the direction of choreographer and artist Kei Miyata, "In a Landscape" was a bold new piece taking place in the unique surroundings of Birmingham's disused Municipal Bank.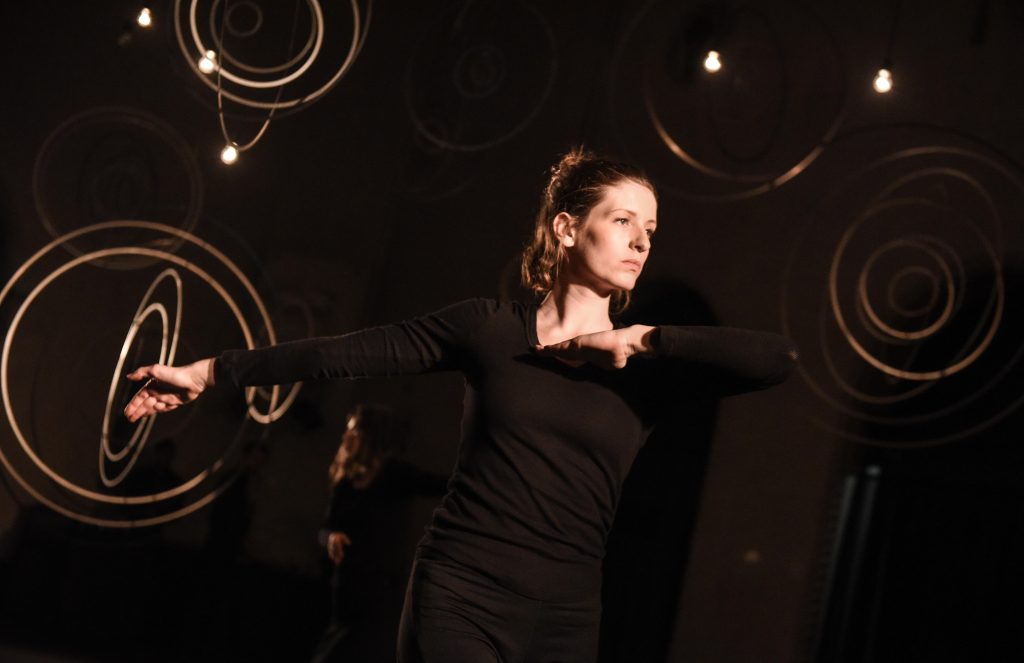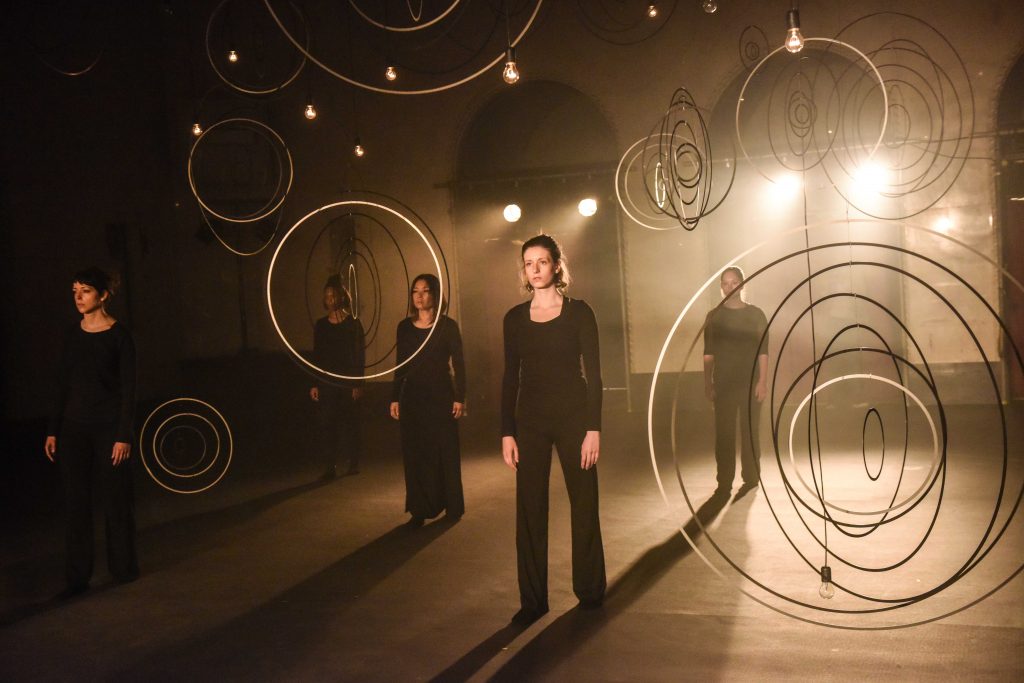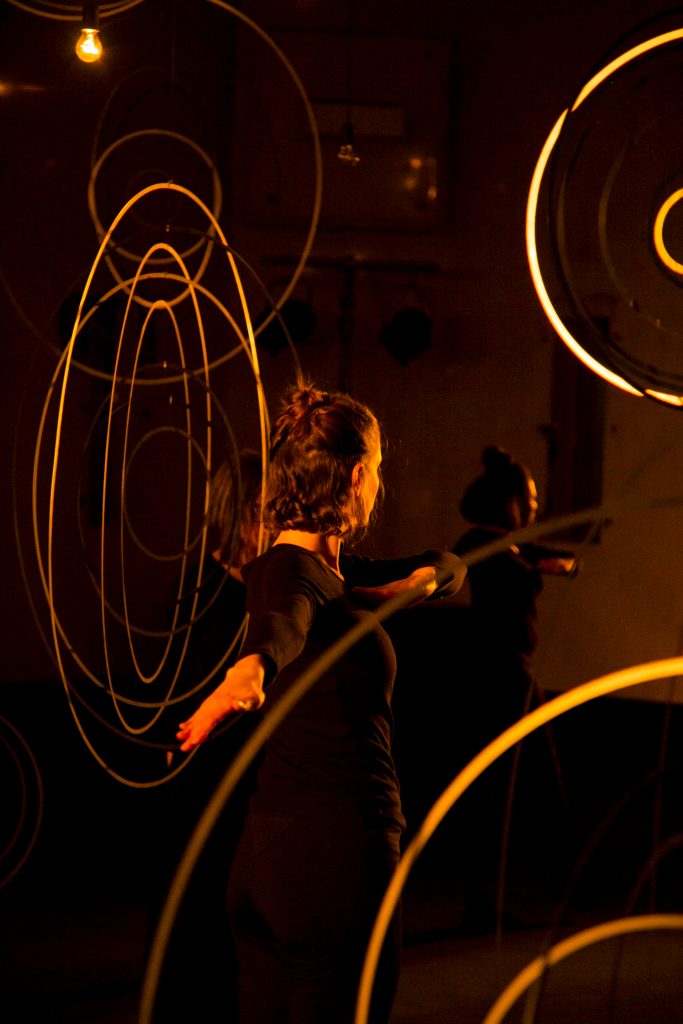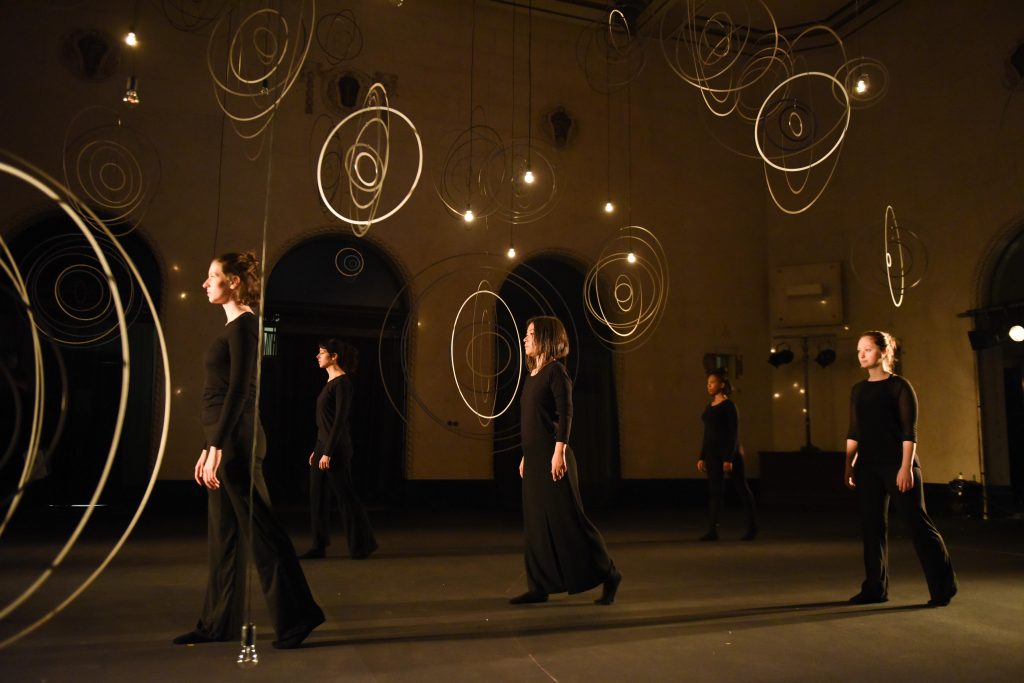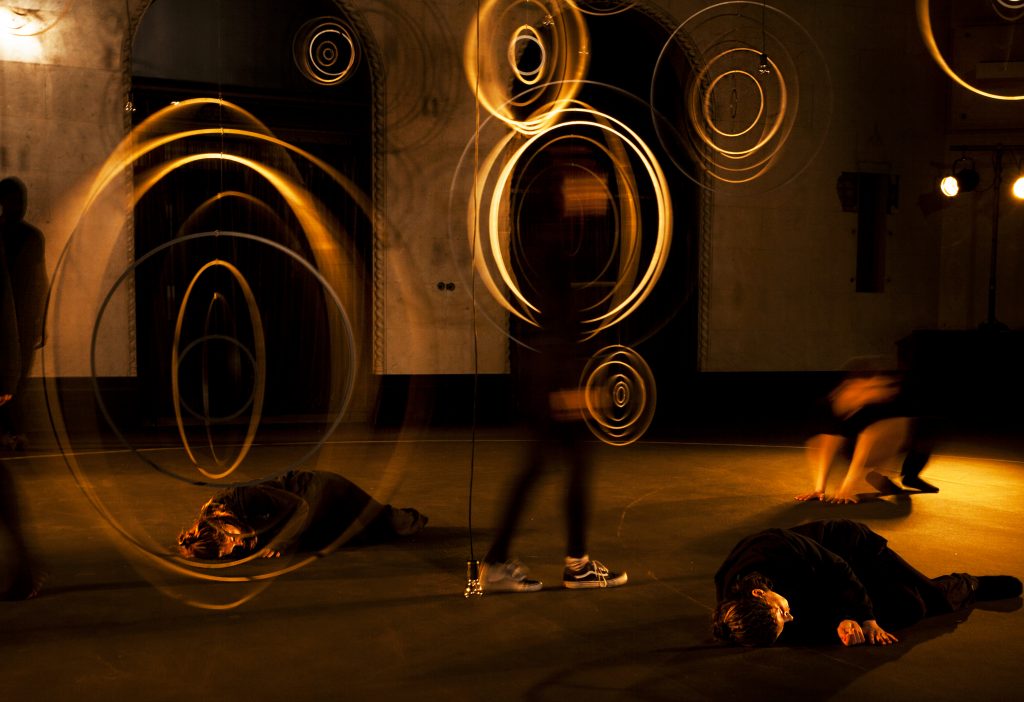 Inspired by the writings of Japanese poet Kenji Miyazawa, In a Landscape blends the spiritual and the scientific in a pulsating and atmospheric production using the resonant space of the bank as the stage for a kinetic landscape blending sound, light, movement and the massed hanging sculptures of Shun Ito's "Cosmic Birds"; his first major exhibition outside of Japan.